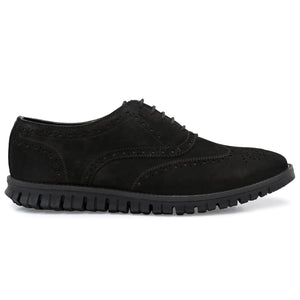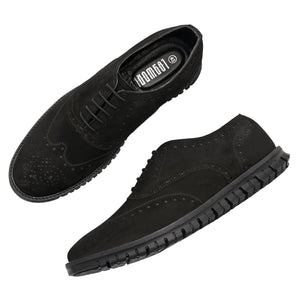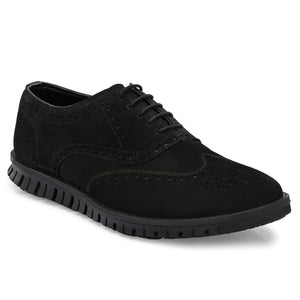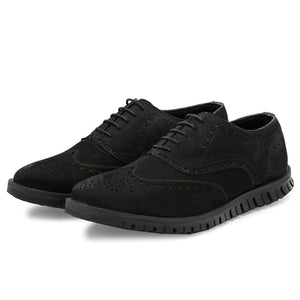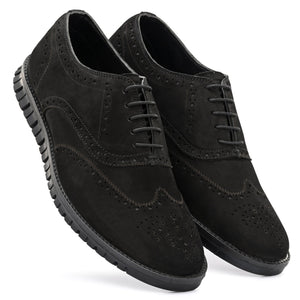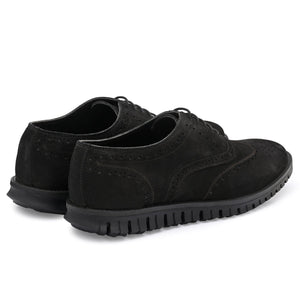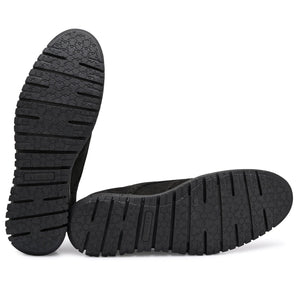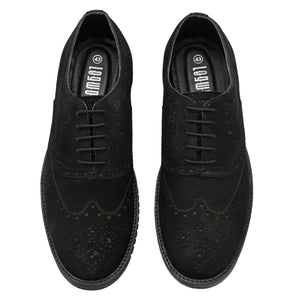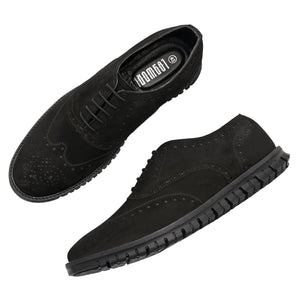 Legwork Brogue Black Italian Nubuck Leather Shoe
Wingtip pattern in leather uppers with brogue detail
Full rubber outsole provides mobility, durability, and reliable grip for any terrain.
Natural Flexibility - Smart design and engineering mimic the foot's natural motion. Move smoothly from heel to toe with less fatigue
Responsive Cushioning Systematic - layers of proprietary cushioning compounds softly pad each step. Luxurious comfort for your daily hustle.
Ideal Fit - Construction embraces the contours of your body for the most exact fit possible. You're comfortable from the very first wear
--
Constructed in soft leather and laser treated to add decorative details, this oxford is one of the lightest casual shoes ever. Cushioned with our MEMORY.O technology for ultimate comfort, while a natural storm welt with break and ex grooves provides increased flexibility.
Material Type: Italian Full Grain Calf Skin Leather